Blue
From ImmortalPoetry
Jump to navigation
Jump to search
by Paul Laurence Dunbar
STANNIN' at de winder,
Feelin' kind o' glum,
Listened to de raindrops
Play de kettledrum.

Lookin' crost de medders,
Swimmin' lak a sea;
Lawd 'a' mussy on us
What 's de good o' me?

Cain't go out a-hoein',
Would n't ef I could;
Groun' too wet fu' huntin',
Fishin' ain' no good.
Too much noise fu' sleepin',
No one hyeah to chat;
Des mus' stan an' listen
To dat pit-a-pat.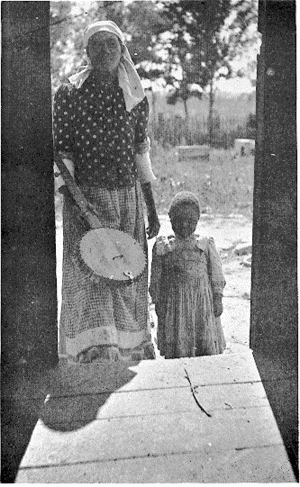 Hills is gittin' misty,
Valley 's gittin' dahk;
Watch-dog 's 'mence a-howlin',
Rathah have 'em ba'k,
Dan a-moanin' solemn,
Somewhaih out o' sight;
Rain-crow des a-chucklin',
Dis is his delight.

Mandy, bring my banjo,
Bring de chillen in,
Come in fom de kitchen,
I feel sick ez sin,
Call in Uncle Isaac,
Call Aunt Hannah, too,
Tain't no use in talkin',
Chile, I 's sholy blue!